Instructors: Deborah Allen and Dan Buffo.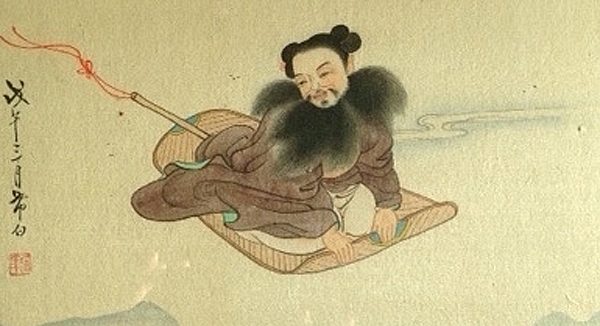 5 weekend exploration of depth psychology as it applies to healing work, and to life.
Prerequisites: permission of instructor
WHAT DOES THE ADVANCED STUDIES IN BODY/MIND THERAPY CERTIFICATION INCLUDE?
This course is designed to help practitioners create a knowledge base around 5 major issues that will show up in your healing rooms. It is also an appropriate course for people who have done self-study and inner work and want to continue their own education in transpersonal/depth psychology:
A time to explore how our own intuitive knowledge can be called forward for healing and resilience.
An opportunity to work with the real issues that come up in practice, common mistakes and how to handle them, and an introduction to how the wider culture becomes a player in the healing process.
The Energy Healing Therapist includes a coherent continuation of the Energy Healing Counselor's energy work skills, with a focus on creating a stronger healing platform for intuitive, connected, and useful work with the human energy field.
Students will have an opportunity to present case studies, do role play, work with guided imagery and energy healing modalities, and group discussion.
From the moment of conception, our lives are affected by everything. We are created not only by our genetics and our families of origin, but also by a mysterious call of the soul towards life.
Our clients, like us, have a unique story, complex and layered. There are maps we can follow into the territory, many which facilitate healing and the movement of the client towards wholeness.
Relationships and sexuality
Illness and pain
Addictions of all kinds
The experience of trauma
New life transitions, older age and dying

Relationships and sexuality
Attachment theory and how it shows up in the healing room:
Starting with the work of John Bowlby and Mary Ainsworth, we will look at the development of attachment theory and the idea that our first relationship with a primary caregiver sets the template for our sense of security and stability, and the capacity we experience to take risks, move into the world, and grow.
We will look at 4 basic attachment styles and how they continue to affect our own lives, the lives of our clients, and our effectiveness as practitioners:  secure, anxious–preoccupied, dismissive–avoidant, and fearful–avoidant.
The love map – the earliest biochemistry of love and its effect on current health.
Using Thomas Lewis et al. A General Theory of Love as a text, we will look at how the human body itself is a player in our ability to love and be loved.
As clinicians, we will use Peter Rutter's Sex in the Forbidden Zone as a jumping off place to look at the psychology of boundaries and why we, and/or our clients, can be pulled away from center. We will also look at Robert Stoller's Sexual Excitement for a more compassionate understanding of the wide variety of sexual choices humans make, and what drives them.
Illness and pain issues
Energy work has an amazingly positive place in the myriad modalities presented to someone suffering with chronic pain. Regardless of whether they can leave pain behind completely, there are ways to live with pain that create more possibility of an ongoing sense of growth and aliveness.
Everyone experiences pain differently. Everyone comes to a serious illness from their own specific story. We will look together at how childhood patterns affect our experience of pain, as well as our generational story, our belief systems, the cultures we live in – like peeling the layers of an onion until we can work with the pain in small steps, repeated often.
We will look at the work of Naomi Rachel Remen, Jon Cabot Zinn, Pema Chodron, and several other writers and practitioners who work to broaden our understanding of pain. We will look at the biology of pain, the relaxation response, and how energy work fits into a holistic plan for those in pain.
Addictions and their deeper story
It seems that most everyone has some experience with addiction. My teacher Judith Schmidt describes it as an unconscious longing for bliss. In my own life, illness brought with it an addiction to painkillers. My practice has introduced me to people from every walk of life who struggle with drugs, alcohol, sex, coffee, food… places where the substance perhaps initially gave us what we need but ends up like a runaway train.
Together we will look at the roots of addictive behavior, and how we have faced them in our lives and our families, creating a template of compassion and empathy for our clients. Then we will study some of the best writers on the subject, including W. Anderson Spickard's The Craving Brain, David Schef's CLEAN, and more.
Trauma
Trauma is a lifetime study. But for those who work in the healing arts, it is a constant companion and one worthy of respect and attention. Trauma can come in many forms, but the most common are delineated as Shock Trauma (an overwhelming event or events such as war, violence, car accidents, rape) and Strain Trauma (ongoing unrelenting experiences of repeating trauma).
We will work with several sources, including Kalsched's Inner World of Trauma, and Solomon/Siegel, Healing Trauma, as well as the energy work component that might be most effective to help those recovering from trauma find a place of greater safety.
Life Transitions including older age and death
People are often called to sit with a healing professional when they are in the middle of life transitions including divorce, loss of job, children leaving home, retirement, death of family members, and their own aging.
What do they need from us? We will look together at the power of helping them find their own answers, supporting their search for new directions through inquiry, and willingness to patiently wait for the spirit to inform the moment. From there, the mystery has its best chance of serving the client feel their way to the next true thing.
We will look at how to prepare for end of life, for ourselves and with a client
Issues and practices for life-threatening illness and our role in supporting clients
Integration and completion
THE MAGIC OF ENERGY WORK
Together we will explore several different hands-on modalities and techniques that can be of service to everything else we study. We will continue to practice creating a deeper Healers Stance, the groundwork for more advanced energy work skills.
Grounding is the base note for all forms of increased presence, intention and subtle sense perception. Once we are deeply in the receptive mode of Allow, we increase our effective understanding of guidance, added-in layers to psychodynamics and spiritual needs of clients.
Working with meditation, mindfulness, guided imagery and techniques from various traditions that speak to working with inner prompting while practicing always how to keep a grounded field for healing.
Using specific energy work skills, we will look at how to support:
Anxiety, Inability to regulate, Emotional flooding (from anger to freezing)
The help-rejecting client and the over-involved client
Learning to follow the client's lead
What is Depth Psychology?
Depth psychology describes a way of understanding our inner lives that includes our souls, our personal mythologies, and the constant movement of intuitive guidance and knowledge from the Mystery we cannot see.
It encompasses the life cycle from conception to death and follows human development as a rich, useful and meaningful story.
We support the constantly changing creation of an awake inner life.
We work from an assumption that humans, connected once again to love and relationship (with Self, with Other, with Purpose) have a chance of deeper healing amidst whatever circumstance demands of us.
Apply to register for Advanced Body/Mind Therapy
Deb's story
Once I realized that energy work was a doorway to the life I wanted, I put everything else aside and went to study at the Barbara Brennan School of Healing. The four-year training was a revelation as so many worlds opened: healing developmental trauma based in bioenergetics; finding different methods of hands-on work and which ones I had faith in; working with other like-minded friends who have remained my core tribe for the last twenty years.
After I went into full-time practice, I discovered there was something I really needed – a grounding in the world of psychology, inner mythologies, and how relationships work. As the mystery often happens, the two principals of a three- year program in depth psychology, psychologists Alexis Johnson and Judith Schmidt of the Center for Intentional Living, had a teacher training module before each Brennan class in New York.
I continued to study with CIL for several more years. They helped me reach deeply into my own history, my lineage, my birth, my traumas. They taught me that the healing of trauma demands that we create a coherent narrative of our inner struggles before and during our work helping others. They showed me how my own projections and history lived in every moment of every relationship and how to work with that, clearly and with patience and compassion.