Welcome to The Healers Forum. We are an international collaborative of healing professionals, with our hub in Los Angeles and Santa Cruz, California founded in 1991 by Deborah Allen and Dan Buffo. In 2019 we completed our collaboration with our Los Angeles hub and brought the Healers Forum back to our Santa Cruz, California headquarters.
Deborah Allen, M.A., C.M.T.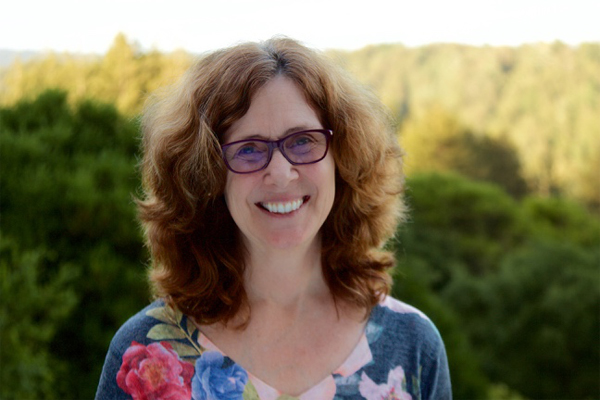 My healing journey began with my own critical illness. A theatre artist at the time, life invited me to change direction. Together with my close friend, Kathy Lavelle, we started The Recovery Project in San Francisco, designed to meet our own critical illnesses with creativity. After that, I developed curriculum for living with chronic pain and taught classes in holistic healing to a wide variety of people, including Hospice. Stormont Vail Medical Center, Memorial Hospital, American Cancer Society, Dominican Hospital, and Nursing Services at the Menninger Foundation. Between 1992-2002, I completed two life-altering training programs: The Barbara Brennan School of Healing, and The Center for Intentional Living's three-year certificate program in depth psychology. Between 1999-2003, I taught on the faculty of the Snowlion School in Trimurti, France, including a year as the co-dean of the Senior Class. I was the Director of Women's Programs for the Cornerstone Path, and have been on the faculty of The Lionheart Institute for over 15 years. It is my pleasure to be the new Director of this collaboration between Lionheart and the Healers' Forum, and to continue the women's circles we have been calling for the last 15 years as well, in both the USA, Europe and Japan. deb@healersforum.com
In my "second life" I am the creator and co-director (with Delores Burgess) of FIRE IN THE HEART, a stage production including 22 artists speaking in the art forms that saved their lives: gospel, hip-hop, dance, spoken word, poetry, and film. www.gotyourbackcreative.com
Dan Buffo, M.B.A., C.M.T.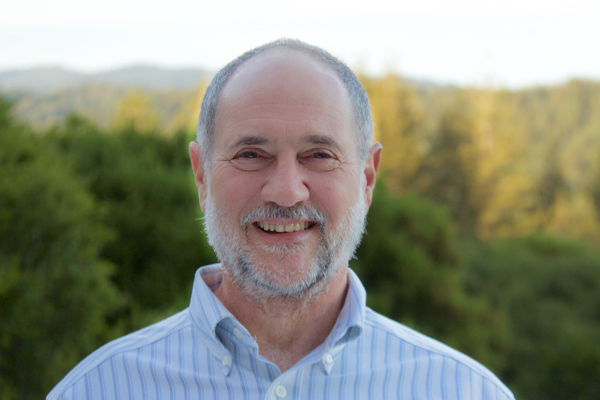 The focus of my effort is to help clients and healers develop a balanced stance from which to maintain a centered presence in the moment. I have practiced hands-on energy work, and counseled energy work healers, in Santa Cruz, CA, since founding The Healers Forum in 1989. I teach healership, subtle sense perception, guidance, professional practice development and energy work techniques. My passion is to teach these subjects to other healers in clear, useful and practical ways. I served as a senior faculty member of Snowlion Center School in Southern France, the Teacher Training Mentor and, in alternate years, as the Dean of the Senior and Junior Classes. I was also a senior faculty member of the Lionheart Institute in San Antonio and the Los Angeles area. After graduating from the Barbara Brennen School of Healing in 1994, I taught with the teaching team for three years. dan@healersforum.com
OUR DREAM TEAM
(Faculty for various programs)
Laura Fine, Former Director, The Lionheart Institute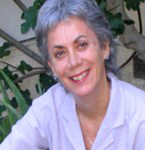 After decades of study in Energy Healing, Polarity Therapy, graduating from The Barbara Brennan School of Healing, I had a great desire to blend my work with complementary western modalities and earned a Master's Degree in Marriage and Family Therapy from San Diego University of Integrative Studies. The most profound impact of my life happened when I found the teachings of a God-Realized Saint and have spent over 20 years studying the Vedic Scriptures of India. Marrying eastern philosophy with the western mind, I've had the joy of training thousands of students nationwide for over 30 years. Blending these passions, I wrote four books including, including one about my own healing journey through a health crisis, Laura's New Heart: A Holistic Healer's Spiritual Journey Through a Heart Transplant, The Exceptional Actor: The Seven Step System to Charisma, Chemistry and Magnetism, Taming the Restless Mind, and an eBook course, The Exceptional Therapist, A Body/Mind Approach to Therapy. I have a private practice based in Austin, Texas and a long-distance practice in Transpersonal Energy Therapy via Skype. I can be reached at: www.LauraFineOnline.com, 858-722-5474, LauraFineOnline2@gmail.com
CENTER FOR INTENTIONAL LIVING FACULTY,
ADJUNCT FACULTY FOR HEALERS FORUM
Alexis Johnson, Ph.D.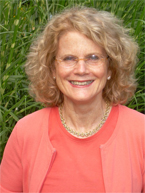 After receiving my PhD in clinical psychology, my training continued in Humanistic and Transpersonal philosophies and methods at Esalen Institute. I have also studied and taught Core Energetics, family systems, self-psychology and Object-relations. Inspired by and grateful for Buddhism and Winnicott, my work is about finding that creative spark in each dilemma or story that leads to choice, possibility and freedom. While enjoying my many roles as student, teacher, therapist, spiritual seeker, wife, mother, step-mother, friend and gardener, I realize the humor and absurdity in trying to balance them all. 914-763-3201 or alexisajohnsonphd@gmail.com
Judith Sarah Schmidt, Ph.D.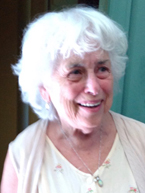 After earning my doctorate in clinical psychology, I did post-doctoral studies in Object relations and studied Waking Dream Therapy with Collette Muscat in Jerusalem. As an imagery, dream and trauma therapist, my work is inspired by Winnicott, Jung, and Buddhist and Jewish spirituality. I integrate depth and imaginal psychotherapy and the restorative language of the body. I cherish those sacred moments that arise like surprises from the creative core of wholeness and bring healing. 914-232-7370 or jschmruach@aol.com
HEALERS FORUM FACULTY
Jonathan Bessone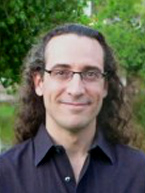 At Lionheart, I am a healer, teacher, facilitator and co-founder of Thriving Healers I've been practicing in the healing arts for the last 25 years. I first heard the call to the path of a healer as a teenager. By the time I was in my twenties, I had become a "modality junkie", learning every healing technique that I could, mostly in an effort to fix what felt broken inside me. On the way to embodying my healership, I discovered that, in fact, nothing needed fixing. I simply needed to wake up to my true self. My passion is for guiding healers through the process of waking up to their true self and their unique "medicine". I help healers to connect with their essential goodness as the greatest medicine for their own healing, and greatest gift to their clients. I've had the pleasure of teaching at the Barbara Brennan School of Healing, Lionheart Institute, as well as overseas in New Zealand, Taiwan, China and Japan. My wife, Rumi and I split our time between Tokyo and the foothills of northern Los Angeles.
Brittney Buffo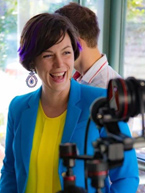 As a filmmaker and mentor for young adults, I believe in the inherent creative power inside each one of us. As co-founder and Executive Director of HARA Motion Picture Conservatory 501c3, I am all about pioneering project-based empowering education. Whether in the classroom or on-set filming, I engage as a team teacher, practicing a Socratic-method approach that engages everyone in the creative process. The projects I choose to embark on aim to nurture the spirit of ensemble in a positive, fun, safe environment. I teach classes in yoga, meditation, vocal technique, movement, screenplay writing and the "energy system of acting" created by Laura Fine. I am honored to Produce, Direct and write ensemble-based films that inspire our human spirit to engage in empathy and build a more compassionate world. I am a proud alumnus of California State Polytechnic University, Pomona that inspired my teaching path adopting their "learning-by-doing" approach. Brittney@haramotionpictures.com
www.houseof8media.com and www.haramotionpictures.com
Delores Burgess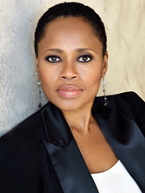 Delores Burgess, Director, Actor, Award Winning Gospel Artist. Delores Burgess, founder and President of Tri Action Life Center in Stone Mountain, GA is an Ordained Minister, Award Winning Gospel Artist, Actor, Author, Playwright. Speaker, and IT Business Owner. As the 2002 Atlanta Gospel Choice Award's Best New Artist I toured my music across the U.S. opening for gospel legends as Dottie Peoples and the Mighty Clouds of Joy! I performed with the Chattanooga Symphony and Opera conducted by Bob Bernhardt and began starring and making cameos appearances in gospel stage plays until I was diagnosed with breast cancer in 2003. As I advocated for survivorship knowing the power of healing through drama I wrote, produced, and starred in my own autobiographical one-woman stage play musical entitled Fighting For The Title. Fighting, originally directed by 7-time Broadway veteran Bob Garrett and now by Tony nominated award-winning actor/director Michele Shay, to date has played over 15 stages from California to Alaska to Tennessee.
Lisa Lancaster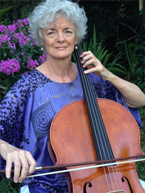 After graduating from The Juilliard School in New York, I went on to concertize throughout the United States with the Amabile Piano Quartet, Alexander Schneider's Brandenburg Ensemble and the Orpheus Chamber Orchestra. I have had the joy of performing in many of the country's major concert halls, including Lincoln Center, Symphony Hall in Boston, Orchestra Hall in Chicago and over a dozen times at Carnegie Hall. I have also been a lifelong student of the healing arts. My focus is the relationship between music, sound and consciousness. After completing training to become a certified Primal Therapist and maintaining a private practice in Manhattan for many years, I later graduated from the Barbara Brennan School of Healing. All my life's trainings have met at the crossroads of sound healing, to which I am currently devoted. I play a magnificent David Wiebe cello made especially for me in 2015. Lancastercello@gmail.com
Sandra Pribanic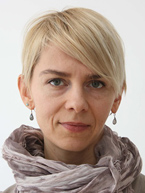 I am a Registered Psychotherapist (registered with the College of Registered Psychotherapists of Ontario), and divide my work between private practice and Boost Child & Youth Advocacy Center (Child & Family Therapist).
My approach is holistic, and integrates body centered psychotherapy, neuroscience, mindfulness, early childhood development theories, and early relational and collective trauma. I work with a broad range of issues including relationships, intimacy, anxiety, stress, emotional overwhelm, low self-esteem, depression, effects of early childhood trauma, body image, shame, complex changes in family, and dealing with life threatening illnesses. Besides English, I am fluent in languages from the regions of ex-Yugoslavia.
Nino Sekopet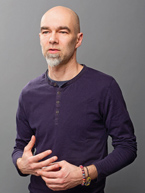 After receiving MSc degree my deep longing to learn about psychological and spiritual aspects of who we are as human beings took me on a journey from Croatia, via Switzerland, to Canada.
I am a Registered Psychotherapist and I work at Dying with Dignity Canada where I support individuals and their family members through the dying process. In addition, I work with clients who suffer from shock, trauma and chronic pain and I also offer individual, couples and group therapy in my private practice in Toronto and in Collingwood.
In my work, I am guided by the principles of presence and holding that bind our fragmented parts into a strong and coherent unity which allows us to relax into the complexities of human existence.
nino.sekopet@gmail.com or 416. 932 0000
Stephan Terry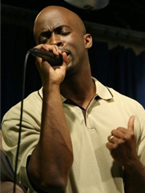 I am a graduate of the University of Maryland, with a B.A. in Music-Piano Jazz Studies. As a singer-songwriter, music director, and arranger, I endeavor to bring musical joy to audiences everywhere. Some of my Music Director credits include: Seussical the Musical, The Wiz, Beauty and the Beast, Hope In The Hood, Bonita and Billie, Extremities, South of Where We Live, Sarafina, and Recorded In Hollywood for which I was awarded Best Music Director by the 26th Annual NAACP Theatre Awards. In theatre I habe worked with accomplished actors like Denise Dowse, Tommy Ford, Wendy Raquel Robinson, Dorien Wilson, Michael Beach, Terri Vaughn, Vanessa Bell Calloway and others. I recently made an appearance on ABC's General Hospital, supporting soul singer Indie Arie on keys. As an educator, I taught music and vocals for over 20 years in Los Angeles, Atlanta, Maryland and Washington, DC. I serve as a vocal instructor for Amazing Grace Conservatory, a performing arts school in L.A. I am currently recording original songs for my debut solo album. My first single will be released in summer of 2017. A man of faith, I know that God has blessed me so that I can bless others. My favorite saying is 'Live, Love, and Make a Difference.' With the help of my wife Monica, I fulfill my purpose. www.stephanterry.com
Miyuki Yamamto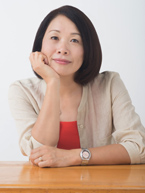 My professional services have been developed over more than 25 years while living and working in 3 countries: Japan, U.S.A. (12 years), and Australia (6 years). I was initially trained as a hospice nurse, and later developed a career in psychology, mind-body therapy, energy healing, counseling, and associated consulting and training. My life turned full circle 4 years ago when I returned to Japan with my husband and, then, 18-month-old daughter. My private practice in Japan includes time shared with one-on-one clients, group workshops, organization training, university lecturing, and corporate clients. Training programs range in length from 3 months to 3 years. Last year I published 2 books (my first), in Japanese. These are: "Transforming Your Self- image through body awareness," & "Free yourself from Negative Body Image." miyuki@global-echo.net
Lisa Lewis MFT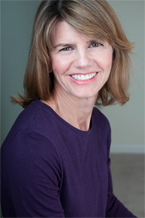 In 2006 I began a journey of personal transformation that has led me to fulfill a calling that I did not know existed for myself. Through my personal transformation, I discovered that my calling is to help other people with their journeys. Three years after beginning my own healing, I became certified as an Energy Healing Practitioner, Body Mind Counselor, and Energy Healing Therapist through Lionheart Institute of Transpersonal Energy Healing in Los Angeles. I have my own Energy Healing practice in Pasadena where I help clients on their own path of transformation.
Through my training at Lionheart, I discovered a love for psychology and in 2012, I returned back to school to pursue a Master's Degree in Marriage and Family Therapy. As I finish my road to licensure as a MFT, my goal has been to bring a more holistic approach to the field of mental health by looking at the whole body… mental, emotional, physical, and spiritual. I have guided many clients who have sought healing for all different reasons whether it be depression, anxiety, grief and loss, career change, or physical health, to live a more intentional and fulfilling life.
I'm delighted to be on the teaching team at Healer's Forum, and I am blessed to continue to serve others as I embark on another adventure through Healer's Forum.
lisalewis@sprintmail.com
www.HolisticHealingByLisa.com
Isabella Enricco-Dossi
Dean of Students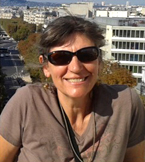 Having earned a Master's Degree in comparative literature and a teaching credential, my goal "when I grew up" was to teach high school English. But that was not to be. Instead, I decided to continue my studies in Paris. When I returned to Los Angeles, I was nearly thirty and figured it was time to "become a grown-up." I worked as an editorial assistant for an astrological publication, then taught in a Waldorf school for five years, and for the past fourteen years have been a co-owner of an Italian restaurant, taking time off in between to raise two children. My journey in the healing arts began in 2005 when I enrolled in courses to learn BodyTalk. What I learned about consciousness and the phenomenal connection between body, mind and spirit completely shifted how I understood the world. Later, I received Reiki I and II attunement, and in 2012 began my training in Transpersonal Energy Healing with Lionheart Institute. After graduation, in 2014 I joined the Lionheart teaching team and soon after also assumed the position of Dean of Students. I look forward to writing and teaching, and continuing this journey with Healers Forum to offer this transformative healing work to seekers everywhere.
The Peeps Who Have Our Backs:
Becca Hunnicutt
Chief Operating Officer
I'm a psychic, healer and channel who focuses on using my gifts to bring healing to others using my unique perception and intuitive guidance. A graduate of Lionheart Institute as a Body Mind Councilor and Energy Healing Therapist, my approach is very empathic. I work with emotional consciousness to find and give voice to what has been silenced and allow it a chance to speak, integrate and become whole. I work with a variety of issues that include emergency help with unexplained phenomena, PTSD, emotional effects of childhood sexual, physical and emotional abuse. I believe the heart can be our most powerful healer. www.bridging-realms.com