Transpersonal Energy Healing Counselor Certification: Level 2, PART A:
Healing the Body/Mind Characteristics of Developmental Trauma –
FIVE 3-day intensives
Six 90-minute integration teleconference sessions
How to know if "Level 2: Transpersonal Energy Healing," is right for YOU:
If you are on a journey of personal growth, healing and self-transformation or if you want to begin a professional practice as a Transpersonal Energy Healing Counselor this is the program for you. Healer, heal thyself aptly applies to our training. You may already be practicing as a healer, coach, counselor, body worker, spiritual seeker or therapist and are interested in how to take your work to another level. These five weekends prepare you to apply Transpersonal Energy Psychology Healing principles with hands-on (or hands-off or above) the body.
The first part of our second year of training, Level 2a, The Energy Healing Counselor, includes 5 in-person intensive training weekends plus 6 long distance Integration teleconferences. The Level 2 training is scheduled approximately every 6 weeks over the course of a seven month period.
Our program is designed to support participants joining us from all parts of the country. The retreat has on-site retreat housing with a full kitchen. If you are traveling from a distance, a grocery stores and restaurants are a 5 minute walk from the retreat center.
Here's what happens in the Level 2a portion of our LEVEL 2 Certification training:
Objectives and Goals:
Comprehend holistic health, how and why it facilitates healing in a profound manner, physically, nutritionally, psychologically, emotionally and spiritually.
Understand the physiological and psychological components of the chakras, their depiction of our state of health and how to improve their function for greater health.
Understand how the chakras reflect and communicate useful information about our holistic health and what we can do to improve.
How to resonate and regulate the seven levels of the auric field for use in hands-on Transpersonal Energy Healing treatments.
Recognize the 5 Childhood Body/Mind Developmental Stages of Life and how they show up in our adult physical body and health.
How to create the foundation of a healing presence as an Energy Healer.
How to use Energy Vocabulary for Transpersonal Energy Healing.
How to be a compassionate listener.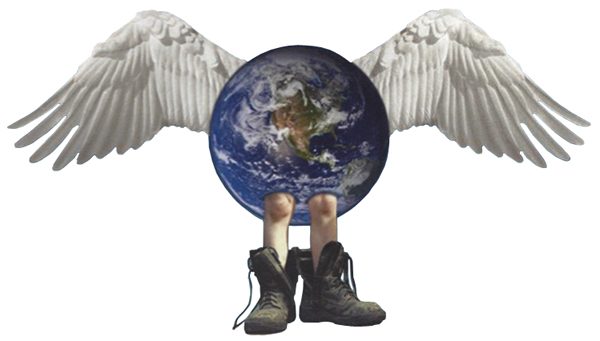 Hands-on Healing and movement skills:
Grounding, charging, centering and clearing with Qi Gong, breath and energy exercises
Feel and strengthen energy boundaries so you don't take on other people's "stuff"
Push, pull, stop and allow expressions of energy
How to perceive and assess chakras with body readings
Make client assessments and intakes for full body Transpersonal Energy Healing techniques
How to prepare your own energy field prior to performing healings for clients.
You'll learn to perform 6 full body hands-on healing techniques:
The Body Mind Balance
The Reverse Body Mind Balance
The Cradle Healing
Strengthening the Structured Levels of the Field
Merging Power and Heart
The Rocking Release Healing
Get new skills for hands-on Energy Healing including
Balance the body:
Palpating the Levels of the Energy Field
How to repair leaky energy joints with lines of light
Balance the front and back of the chakras
Hold the structured levels of the field to strengthen energy boundaries
Hara strengthening to help you get clear on your life's purpose
Infusing consciousness of love and empathy
in the unstructured levels of the field to feel more connected to others
Cleanse the auric field
Balance the Reason, Will and Emotion energy centers
Harmonic Induction to balance the client's energy field.
Learn a set of techniques for self-care for grounding, charging, centering and clearing the energy field as preparation to perform Energy Healing treatments and for self-care after giving treatments.
Psychodynamic lectures and skills:
The true meaning of Transpersonal Energy Healing and how to apply it to hands-on healing work
The function of the chakras and auric field
How to create and maintain the witness state of The Objective Observer
The 3 Step Heart Centered Meditation technique
How defenses in relationship affect our energy field
Recognize the nature of energy defenses, their origins and expression as either our gifts or limitations.
Please click HERE to GET STARTED NOW or contact us at deb@healersforum.comor call or 831-465-9298.