Level 2, PART B: Transpersonal Spiritual Counseling and Professional Practice
For many Lionheart students, this three-weekend program is necessary for the completion of the Energy Healing Counselor Certificate. It is also open to those who want to look at this material at the permission of the instructor. deb@healersforum.com
"If only we can wait, the patient arrives at understanding creatively and with immense joy, and now I enjoy this joy more than I used to enjoy the sense of having been clever. I think I interpret mainly to let my patients know the limits of my understanding. The principle is that the patient and only the patient has the answers. We may or may not enable him or her to encompass what is known, or become aware of it with acceptance."  – DW Winnecott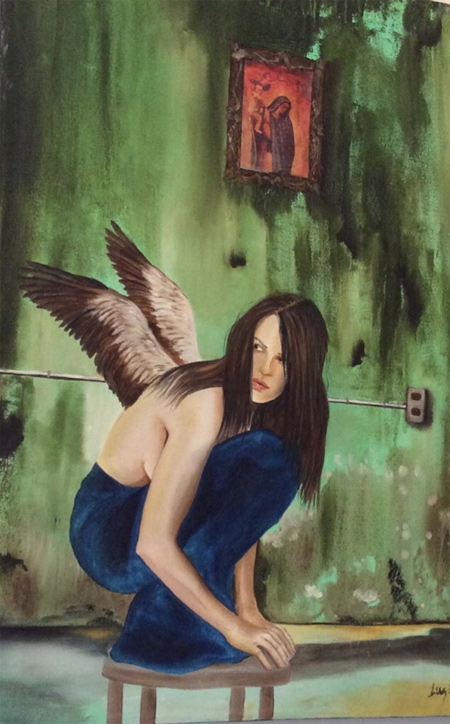 Sessions 6 & 7:
Transpersonal Spiritual Counseling
Sessions 6 and 7, two four-day intensives, Thursday through Sunday include
Exploring how to become an exceptional service oriented professional: Make client assessments and intakes that take you to the root of your client's problem quickly.
Following body language, energy in movement and vocal cues you'll learn to identify and unwind the core issue that lives in the tissue and auric field
Creating a deep trusting bond with your client:
The basics of Attachment Theory to create a healing relationship between you and your client
Learning the tools available for working with
co-dependent relationships:
How to implement appropriate and healthy boundaries with the psychology of individuation
Learning an Art of Inquiry:
Recognize how to keep your ego out of the way, be present, available and open-hearted while empowering your client to find their own way.
Evolving your abilities to process with Transpersonal Spiritual Counseling:
Learn the process of Being, Connecting, Knowing, Doing
Shifting from talk to table: Integrating the Art of Inquiry with hands-on healing
Understanding what it means to have a healthy therapeutic relationship with clients:
looking at important psychological terminology, identify transference/counter transference, ego defenses and projection
Creating a Treatment Package:
How to set-up your treatment series, have healthy closure and follow up with clients.
Hands-on-healing and movement skills:
Ground, charge, center and clear:
How to prepare your own energy field prior to performing healings for clients and stay healthy after sessions using Qi Gong, breath and energy releasing exercises.
Feel and strengthen energy boundaries:
Stop taking on other people's "stuff"
Have an assessment technique:
How to perceive chakras with body readings
Learn to perform 6 full body hands-on healing techniques:
•  The Reverse Body Mind Balance
•  Strengthening the Structured Levels of the Field
•  Merging Power and Heart
•  The Rocking Release Healing
Learn hands-on Energy Healing skills to repair injury and illness:
• Balance the body: Palpate the Chakras and Levels of the Energy Field
• How to repair leaky energy joints
Strengthen energy boundaries:
• Hold the structured level
• Get clear on your life's purpose
Hara healing
•   Feel connected to others:
Infusing Consciousness of Love and empathy in the unstructured levels of the field
Clear toxins from the body:
• Etheric Unruffling to cleanse the auric field
• Balance the Reason, Will and Emotion energy centers
Psychodynamic lectures and skills:
Making the Subconscious, Conscious: The true meaning of Transpersonal Energy Healing and how to apply it to hands-on healing work
The Meaning of Holistic Health: The function of the chakras and auric field
How to Control Reactivity and Maintain Objectivity
How to create the witness state of The Objective Observer
How to Have a Meditation Practice: The 3 Step Heart Centered Meditation technique
Conflict, Communication and Health: How defenses in relationship affect our energy field
Unwinding Core Beliefs: the nature of energy defenses, their origins and expression as either our gifts or limitations
Session 8: How to Build Your Healing Business:
Session 8, one, two-day session, Friday and Saturday followed by graduation on Sunday
Create your Energy Healing Intake forms:
Make client assessments and intakes for full body Transpersonal Energy Healing techniques
How to create a professional practice:
Start your new career as a Transpersonal Energy Healing Counselor
Learn the business of doing business:
How to set up a legal business practice
Create your policy forms, understand you scope of practice and how to refer out
Legal and ethical issues for the professional Transpersonal Energy Healing Counselor in practice
Finding your niche, creating your mission statement and defining your clientele
How to get clients:
building your target market and self-promotion
Marketing:
How to introduce your new career using social media.
Dates and Schedule: Click here
And after Graduation you'll have an opportunity for follow-up support:
• Teaching internships in beginning level classes
• Professional Practice Coaching
• Graduate Level programs in Depth Psychology with Masters in the field
Location
Our program is designed to be able to support participants to join us from all parts of the country. The Integration sessions occur via Teleconference.
Poverello Retreat Center, is in San Fernando Valley, California on 10 acres of gorgeous manicured lawns. There retreat has on-site housing with a full kitchen. If you are traveling from a distance, a grocery store and restaurants are a 5-minute walk from the retreat center. A limited number of onsite sleeping rooms are available for those traveling at a distance.

Your Investment
Tuition:
Part A: $3995
Part B: $3495
Upon completion of all requirements you'll receive your Energy Healing Counselor Certification and be listed on the Find a Healer page of Lionheart's website.
How to Apply
Level 1, The Essentials, or permission of instructor, is a pre-requisite for Level 2.
Level 2, The Transformation: Healing Childhood Developmental Trauma
Part A, Free Yourself from Family Conditioning. For more info contact: deb@healersforum.com
Part B, Get to the Heart of the Matter.
If you have completed Level 1, and Level 2, Part A, and wish to apply online for Level 2B to click here. If you have prerequisites from other programs apply to join Part B, please contact Deborah.
Contact deb@healersforum.com for more information, or 831-465-9298.